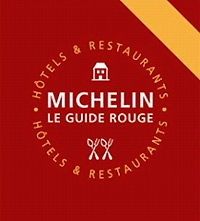 Fine dining and Michelin star (chefs hat) restaurants are all very well for some but for others… Australian restaurants are nothing other than the greatest food swindle of all.
With the resurgence of celebrity cooking shows [on TV] like Master Chef and My Kitchen Rules, comes an increased public interest in 'eating out' and sampling of 'new foods' BUT so to comes an increase in the activity of shonky restaurants and bogus chefs.
No longer can you simply rely on price being an indicator of quality (or quantity) nor the restaurant name or reputation being some form of guarantee. Nowadays you have to ASK!
Sure it sounds simple enough but picture the scene, a nice romantic dinner for two and you have to interrogate the waiter (in front of your partner and other patrons) before being able to place your orders… embarrassing to say the least, but failing in this now mandatory step only results in being duped by the promise of greatness and being disappointed (and even angry) at the end of your evening!
Having lived abroad for nearly two decades, I have been fortunate to have eaten in some of Europe's finest restaurants but on my return to Australia and Australian restaurants… I am sad to report that as a nation Australian restaurants are over-priced and under-deliver and worse still, the restaurateurs themselves do not even recognize this! They honestly believe the rubbish they serve is worthy of a Michelin star or the like – amazing!
And don't think the swindle is just limited to the top end of the market – because it's not. Across the board you'll find Australian restaurants serving dishes that 'look' like the real deal until you take your first mouthful… and then the truth comes out – it's nothing but a swindle. Half the ingredients, almost no technique and perhaps most alarming – no concept of the intended recipe.
So next time you're about to shell out a small fortune for the privilege and enjoyment of a good meal out… think twice before ordering.