It's a fact! Australia Post is killing online business. With their latest round of stealth price increases they have once again dealt a decisive blow against the small online trader.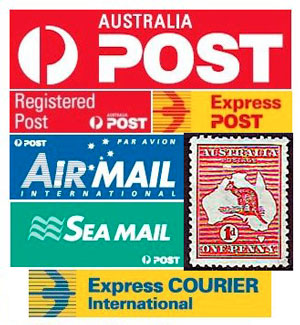 Why does Australia Post 'have it in' for small business?
Why do they feel the need to constantly increase prices – 35% in the last year alone?
Why do they constant shift the goal posts – changing weight and size limits?
Why?
Well the answer is perhaps a little more obscure than just… 'keeping up with rising costs', unfortunately the answer is laced with political overtones.
Australia Post is a national institution and unlike other national assets, it still has as yet not been sold off by any Labour government to prop up their ailing budgets. So in the meantime it is being put to good use as a tax generating source for the government AND… in the process ensuring 'jobs for the boys'. A win /win situation for the government BUT a devastating blow for the small online Australian businessman.
It's no secret that the government would like a share of the massive online market (in the form of tax), but cannot find a way to tie down the small trader. Big business is already under the governments thumb and no matter where they trade (online or offline), the ATO gets is share of tax.
So, if you can't screw the small trader for tax, then just drive him out of business (and drive the trade to big business) – where they are sure to get their share of the spoils.
But jacking up the postage prices alone is way too obvious and besides that would also hurt big Business. Shifting the goal posts, making the new weight categories favor larger traders, grouping postal codes so local deliveries cost the same as state and national deliveries, obscuring the line between Registered and Insured post or Express and Registered post, pre-paid satchels or boxes and finally the illusive Parcel Post. That's how you do it!
…So what choice do we the small online trader have? None unfortunately, at least not while there's a sitting Labour government.