Like clockwork, today we received the new edition of the Yellow Pages telephone directory. You know, that big thick heavy clunky telephone directory…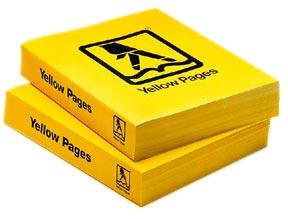 The Yellow Pages is practically a national institution in many western nations and it's distinctive colour and size, along with it's logo are recognised everywhere. In fact you could almost say you'd 'feel lost' without it… but that would only be half the truth!
Yes, it's a telephone directory and we use it to look up the telephone numbers of local businesses but it also has other vital uses.